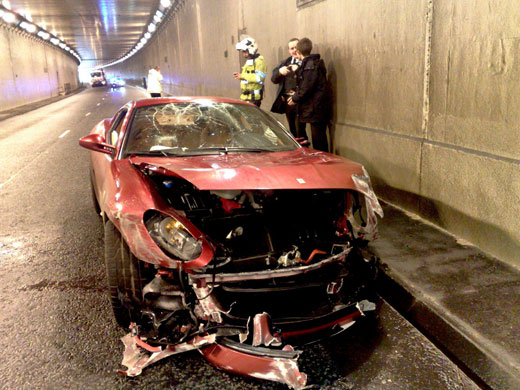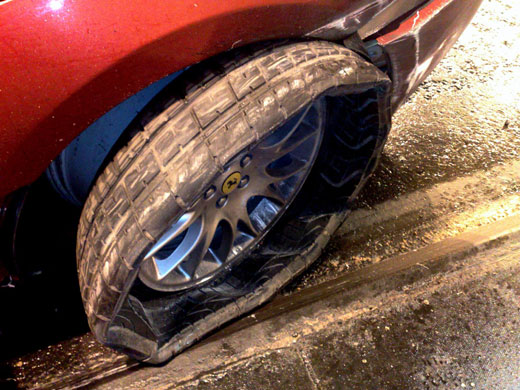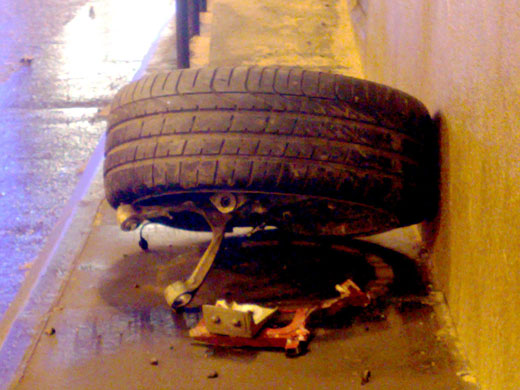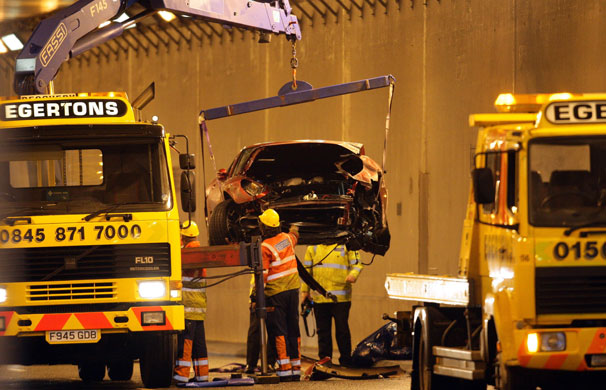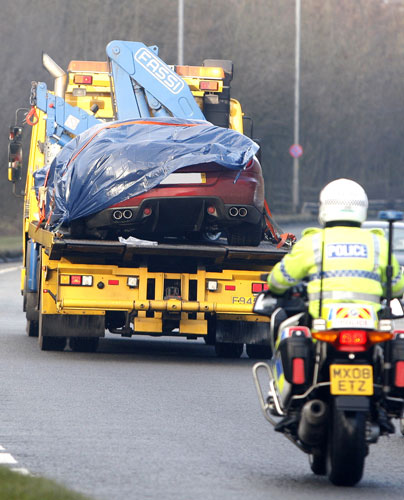 Pictures from www.guardian.co.uk
OMG! 

Poor Renaldo.......'s car since Renaldo didn't get hurt. The wreckage cost a bomb! $200,000. He lost control of his red Ferrari on the way to practice. Banged in to a wall and then another. And what makes me piss off, he crashed it just after he bought it for 2 days! He could have given it to me, not that he know me.
Well, I guess celebs have their bad days too.