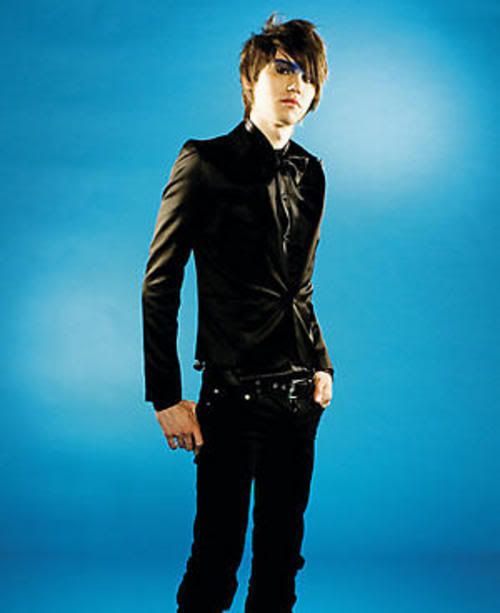 It Can't be true! Lying is the most fun a girl can have right. You guys must be lying. Pls say you are.

The world is coming to an end!
Photo: Rodriguez/Getty

A day after 
Panic at the Disco
's Ryan Ross and Jon Walker announced on MySpace that they were 
leaving the band
, Panic's two remaining members, frontman Brendon Urie and drummer Spencer Smith, calmed fans' fears by saying the group will carry on and not cancel their upcoming tour dates. "Panic At The Disco is alive and very very well. We are working on new songs that we are excited for you to hear," the remaining Panic pair wrote on 
MySpace
. "Our dates with Blink-182 and No Doubt start in a little less than a month, and we wouldn't miss those for the world."
"We just wanted to let you know, that the news of Ryan and Jon leaving the band is unfortunately true. It's been an amazing journey being in a band with them, but sometimes individual tastes take friends in different directions and you can't ignore it," Panic wrote, echoing Ross and Walker's statements that creative differences fueled their exit from the group. "They are some of the most talented guys we know, and we're sure that whatever they do next will be great. We know everybody has a lot of questions at this point with everything being so out of the blue, most of those should be answered in the coming weeks. We appreciate every one of you, and hope you continue with us on this incredible ride."
Urie and Smith concluded their post by teasing fans with a pair of cryptic statements: "Pay attention we have a surprise in store for you" and "PS we were cleaning out the practice space and you'll never guess what we found!" Thus far, guesses for what the band found range from two new members to Panic's previously deleted exclamation point. According to Spencer Smith'sTwitter, Panic were in the studio yesterday toiling on two new songs (Twitpic proof), then wrapped a hard day of work by playing Mortal Kombat II.
How can this happen. It was only less than a year ago I saw them play on stage right in front of my eyes. And met them and and and ...... NOOOOO this is just such a depressing day. I even named my blog after them. This is not happening.
I still remember when me and my girlfriends were so excited to meet them, we jumped off the car and ran on the highway for our lives cause we were running late and we were told last minute. I also remember how me and my bestie bumped into each other while walking towards the boys and they were like "OH OH CAT FIGHT!" LOL! I'll miss the original band dearly.